Rickey Smiley Morning Show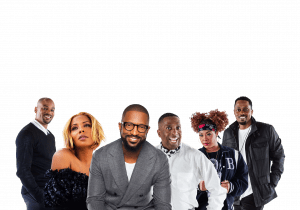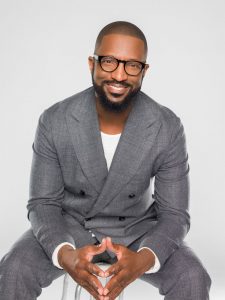 Comedy legend and entertainment mogul Rickey Smiley is a television host, actor and top rated nationally syndicated radio personality, and has become one of the entertainment industry's most celebrated performers. Most recently, his memoir Stand by Your Truth And Then Run for Your Life was released by Gallery Books,he joined the Martin Lawrence 2018 LIT AF nationwide tour as well as the Mike Epps Platinum Comedy Tour. He co-hosted the Black Music Honors for the second time and is being brought back as the permanent host. In 2017, the National Association of Broadcasters (NAB) recognized Rickey's excellence in broadcasting and awarded him the Marconi Award for Network/Syndicated Personality of theYear.He is known for having made millions laugh for over 27 years. As a celebrated comedian, television host and top-rated nationally-syndicated radio personality, Rickey has earned a reputation for delivering to audiences both on and off stage. With the distinct ability to take everyday observations and turn them into comedic gold, Rickey is one of the few "clean" comics amongst the upper echelon of contemporary comedians. At any given performance, audiences are treated to such original characters as "Mrs. Bernice Jenkins," "Lil' Daryl," "Joe Willie" and "Beauford." In addition, his comedy shows often include a live band, which he accompanies (he is an accomplished pianist andorganist). He has a weekly Karaoke event in his hometown at Stardome, which has been sold out since its inception.Rickey has recorded eight best-selling albums, including iTunes #1 best-selling comedy album, "Rickey Smiley: Prank Calls Number 6." Smiley has hosted BET's "Open Casket Sharp" and "Comic View," and has appeared on "Showtime At The Apollo," "Uptown Comedy Club," HBO's "Def Comedy Jam" and "Snaps." In addition to being featured on DISH NATION, his nationally syndicated morning radio show can be heard in over 60+ markets.Rickey hails from Birmingham, AL. He graduated from Woodlawn High School and went on to attend college at Alabama State University in Montgomery, Ala.Rickey joined forces with Radio One owned television network, TV One, as the star, executive producer and namesake of his own top rated docu-series, "Rickey Smiley ForReal." The series features the balancing act of a working radio host, comedian, business mogul, and philanthropist with the joys and pains of being a single father of four.Continuing to grow his fan base, Rickey's arresting natural talent is best demonstrated in his major feature film roles in urban classics including "All About the Benjamins" and "Friday After Next," along with his starring turn in the hit romantic comedy "Baggage Claim."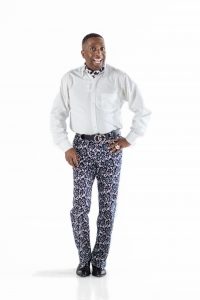 For more than 20 years, the inimitable style of Gary Hayes has made him one of radio's standout personalities. His ever-popular "Colour of the Day," fashion reports, flawless entertainment news and celebrity gossip –known as "Da Tea" -are can't-miss features for Rickey Smiley Morning Show listeners and DISH NATION viewers. Gary began his career in Dallas at KMJZ-FM (97.9), starting as a frequent call-in listener and ultimately becoming a co-host on the station's morning show. At every radio appearance and community event, radio listeners would flock to his live remotes to meet the man who was pouring "Da Tea" and serving up the celebrity dish! Gary's radio career included additional stints at Dallas's KMJQ-FM (102.1), Austin's KPEZ-FM (102.3), WMBX-FM 102.3 in Palm Beach, FLbefore returning to Dallas.It wasn't long before he was asked to come to WHTA-FM (107.9) in Atlanta to join The Rickey Smiley Morning Showteam, where "Da Tea" is now poured daily. Gary has built a strong reputation as achampionforcauses close to his heart. He supported the Dallas Komen Race for the Cure as a 10-year participant and has become a spokesperson for the Dallas Greater Than Aids initiative.In January of 2014 he received the "Spirit Award" from The Savoy Group for his contributions to his hometown community.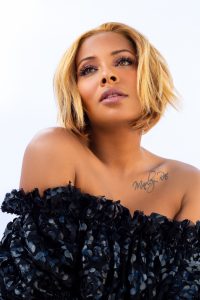 As an outspoken fixture on the award-winning Rickey Smiley Morning Show, Eva Marcille contributes a relatable woman's point-of-view, with a sharp wit…and sometimes a challenging position. The fashion model, actress, TV host, and entrepreneur broke onto the scene and into pop culture's heart as "Eva The Diva," winner of the third season of America's Next Top Model (ANTM). She is mom to daughter Marley Rae  and sons Michael Jr.and Maverick. The "Real Housewives of Atlanta" star is married to Atlanta politician and lawyer,Michael Sterling. Eva literally became a "top model" appearing on covers for Upscale,  Brides Noir, Women's Health, Fitness, King, IONA, and Essence magazines. She has also modeled for brands including Cover Girl and DKNY, and has walked the runway for Marc Bouwer, ELLEGirl, Ed Hardy and many more.The Los Angeles native extended her brand to the small and big screens amassing credits for television (Everybody Hates Chris, The Game), feature films (I Think I Love My Wife, Miss Me This Christmas), and music videos for Jennifer Lopez, Jamie Foxx and others. Eva is also a lead cast member and fan favorite on Bravo's hit showReal Housewives of Atlanta! Follow Eva on social media @evamarcille where she has over 3 million followers!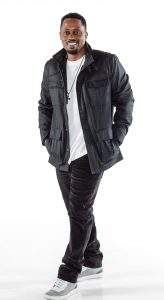 K Douglas joined the Rickey Smiley Morning Show in February 2007 as a guest contributor, and quickly became a comedic highlight on the show. Officially he's the show's comedy writer/content creator, creating original segments and call-in characters that are staples of the show to this day. His edgy comedy bits and spot-on political commentary showcase his versatility and have made him the "go to" guy to represent the show as a guest commentator on CNN, having appeared on multiple occasions. As a veteran stand-up comedian, "Special" K has enjoyed success across many platforms over the past 19 years of performing. In addition to comedy clubs and theaters nationwide and abroad, he's made many appearances on television comedy shows, starred in an independent film, and was chosen by Kevin Hart as one of a dozen comedians to do his own 30 minute comedy special with the LOL Comedy Network. His standup material is in regular rotation now on Sirius XM radio. K. Douglas – stylish, talented, versatile, and most of all, HILARIOUS. A master of the stage and true comedy All-Star.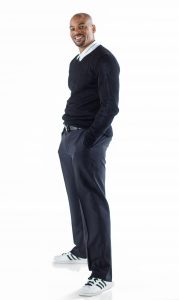 Professional baseball player turned DJ and radio personality, Rock-T aka Rocky Turner, has a heart to motivate people to stop making excuses and get it done. 
After his career as a baseball player ended, Rock-T set his eyes on becoming a radio DJ. After being rejected 5 times, he made the station an offer they couldn't refuse. And it paid off! He is currently a sports analyst and member of the hilarious nationally syndicated Rickey Smiley Morning Show. He has also appeared on the television shows Dish Nationand Rickey Smiley For Real. Rock-T has taken his powerful and motivational messages to Universities, non-profits, and Fortune 500 Companies including McDonald's, AT&T, and the NFL. He & his wife Krystal's Podcast "The Perfect Pair", is a series of fun, engaging content, designed to give couples a place to rekindle the "fun" in their relationship. His passion for giving back has led Rock-T to create many initiatives including Stomp Wars, the nation'slargest youth step competition;Dream Job Freedom, an organization that has helped thousands reach their goals of finding a dream job; and ROCKTEEN, A Youth Program that continues to serve thousands of youth.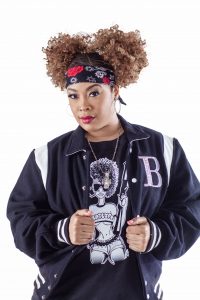 Hip hop trailblazer Da Brat made her radio debut in 2015 when she joined the cast of the nationally syndicated Rickey Smiley Morning Show, and the same in-your-face candor that made her a musical mainstay makes her a listener favorite, bringing wit, humor and a fresh outlook every morning. Da Brat's life in the spotlight began in 1992 when she won the grand prize in a local rap contest. She was soon introduced to mogul and super-producer Jermaine Dupri who signed her to his So So Def label. Her debut album Funkdafied sold one million copies, making her the first female solo rap act to receive a platinum certification, and the second overall female rap act (solo or group) after Salt-N-Pepa. Today, 4 albums, 2 Grammy nods, 3 Billboard awards and countless features later, Da Brat is a full-fledged entertainment force, actively adding television and film credits to her celebrity portfolio. Reality fans tune in to We TV's Growing Up Hip Hopto see her embody big sister and career counselor to hip hop hopefuls. Although music is her passion, Da Brat is actively involved in several philanthropic endeavors. She is on the board of the Academy of Scholastic Achievement High School for At-Risk Youth, a school of which she is also a graduate. She also lends her time to charitable organizations such as Kamileon's Kloset, Hosea Feed The Hungry and Saving Our Daughters.