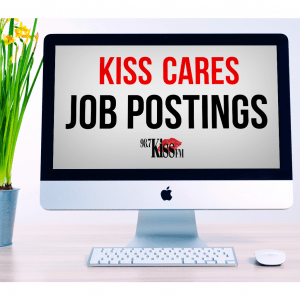 Job Openings:
1. Mayfield is Hiring!
Mayfield Dairy Farms, located in Homewood, AL is looking for a 1st Shift Warehouse Supervisor. If you have food processing/ manufacturing experience, know what GMP's are, and have a stable work history, we are looking for you! Must be able to pass background checks and pre-employment drug screening. Excellent benefit packages which include Medical, Dental, Vision, and paid leave.
APPLY ONLINE at www.deanfoods.com and click careers.
2. BJCC Bike Patrol Officer is Hiring!
This is an full time operations position with primary responsibilities for patrolling and securing the BJCC complex, and related properties. Patrols property in a highly visible manner, provides customer service, looks for safety and security violations, maintains order and assists with crowd control during events. Work associated with this position is responsible for providing general security services for the BJCC facilities to ensure the safety of employees, visitors, and the general public. The incumbent in this position is expected to positively reflect conduct becoming a public employee and act in a customer service security role. The Bicycle Patrol Officer provides a highly visible deterrent to crime in the BJCC area.
APPLY ONLINE HERE!
3. Children's of Alabama Food Services is Hiring!
Responsible for overseeing all aspects of daily operations. Participates in the selection, development, evaluation and discipline of food service team members within hospital guidelines. 5 years experience in the food service industry required, minimum of 2 years of management/supervisor experience preferred. Must have a current Food Handler's Card.
APPLY NOW BY CLICKING HERE!