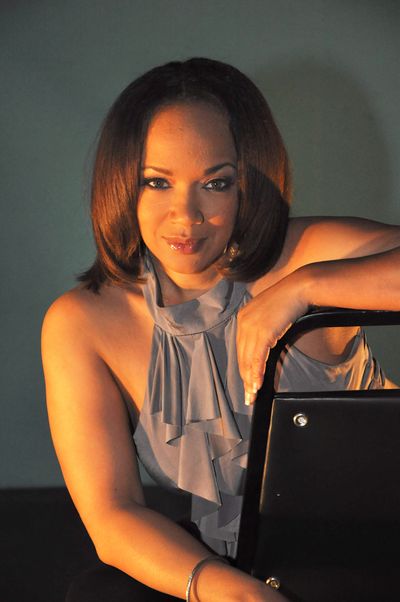 Isis Jones :: Monday – Friday :: 10am – 3pm
:: Sunday :: 12pm – 5pm/
Isis grew up in Tampa and Orlando, Florida and Jefferson City, Missouri. She learned to go with the flow early in life. A real down to earth person, Jones works hard to stay spiritually grounded and true to her self. "I love connecting with people, and I do that through my music and my radio work."
Jones hit the airwaves for the first time at Lincoln University in Jefferson City while she was still a high school student. She was excited about the opportunity to run her mouth and listen to music. Even though she wasn't allowed to get on the air for a few months while she learned the technical side of the studio (thanks, Carlton Booth), Jones knew that radio is where she wanted to be.
Eventually, Jones earned a bachelors degree in journalism, business and sociology from Lincoln University, a historically black college. She went on to work as an on-air personality at a number of radio stations in Florida including WRXB in St. Petersburg, WTMP in Tampa, and 102 Jams in Orlando. And if that wasn't enough, Jones explored her interests in cinema, and earned a film degree from Full Sail Real World Education in Florida. In 2002, Jones joined the staff of WFUN 95.5 in St. Louis where she has developed a faithful following. She further developed her craft as one of the on air personalities in St Louis on 100.3 the Beat and Majic 104.9! And in Columbia, South Carolina at 100.1 the Beat!!! Currently, Isis has found her home at WBHK.
You can catch her from 9a-11a, Monday thru Friday.
---