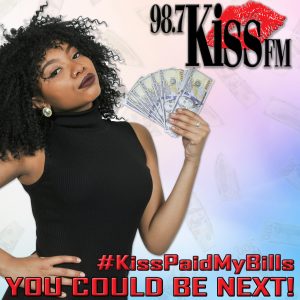 98.7 Today's Kiss is paying bills all over Birmingham!  Be on the lookout for Isis Jones, Darryl Johnson, Kim Moore, and the rest of the Kiss crew to show up where you shop, eat, or play and PAY YOUR BILLS!  We'll be taking care of groceries, power bills, gas in your ride, lunch, dinner, and more!
Make sure you learn and know the 98.7 Today's Kiss Phrase that Pays: "987 Today's Kiss Paid My Bills" so you can be our next WINNER!
Check out some of our local winners here:
Videos of Kiss paying your bills coming soon!